News / elaini shea
Miss Elaini Garfield is an amazing 25 year old blogger/fundraiser who supports orphanages in India.  Read her full story here!
 Sherry Okamura Leonard
Helping people maximize their life adventures.
Elaini Garfield
When did you realize you wanted to do something more with your passion?
After I met you, Elaini! I was super impressed by what you were accomplishing at such a young age! I started Okamura Farmacopia skin care with you as my canary in a coal mine. If you could handle a product, I knew it was a keeper. Oh you wanted a date? 2011.
What has been the hardest thing about pursuing your dream?
I have a full time *plus* job at Urbaca and it takes a lot of energy to run a skin care company! Concentrating on social media strategies for both businesses has allowed me a little flexibility.
 Elaini Garfield
Why do you chose to "give back" or "pay it forward? And how did you decided to go about that?
Well, $1 from each Elaini Shea Creme purchase is donated to warmblankets.org. The organically preserved facial moisturizer is named after you. We are also passionate about clean water with water.org. I support live theater with branded lip balms for triangle productions! www.tripro.org.  Arts, children + clean water. Is there anything else worth living for? : )
Elaini Garfield
Wow I thought you were doing this before I came along! 
Well I've been working on this since 2005, it was just meeting you gave me a very clear direction.  In addition to my mother in law being on her 5th round of cancer, sensitive skin types have always been of particular interest to me.  Training with the Look Good, Feel Better foundation was a good education but I wanted to work with paraben, sulfate + cruelty free products with no added fragrance.
Elaini Garfield
How has networking and community helped you?
I am naturally a very introverted person, after my first Portland Business Alliance meeting I cried!  I am very socially anxious but I forced myself to go to these meetings.  After much trial and error (but no more tears!) we were able to strategize and make the most of these networking events.
What is you biggest piece of advice for someone wanting to chase their dreams?
Sherry Okamura Leonard
Always do what you want to do. Life is short.  I'm a heathen.
You're right! Life IS short! I want to use it right on up!  What's one humorous thing that has happened along the way?
I may seem flippant, but I take this all very seriously. The funniest aspect of my job so far seems to be the level of exposure I have to humanity. When I think of funny things that have happened in this line of work there is a tinge of sadness as well. 
Elaini Garfield
I'm sorry about the tinge of sadness...mind sharing about that?
Sherry Okamura Leonard
Well, working on vets from Iraq and Afghanistan I've found they don't like to have hair and want to be waxed head to toe. I don't know if it's PTSD but they say they don't want that sensation of sand in their hair. Being waxed literally everywhere is a rather funny (and terrifying) thought, but the reason behind it is sad.
Elaini Garfield
How do you get out of a discouragement slump when you have one in regards to what you're doing?
Get a good night's sleep. Dance it out.
Elaini Garfield
Brilliant answers! Thank you so much for inspiring me all over again like you do! 
You're sweet, thanks kid!
Read more →
---
Did you know we donate $1 from each Elaini Shea purchase to warmblankets.org?
Would you like to know why?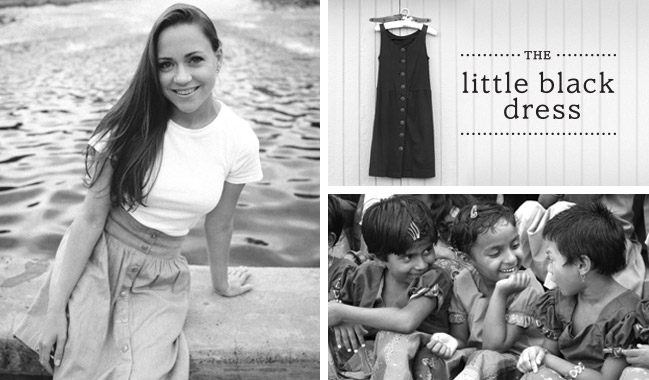 Please allow us to introduce Miss Elaini Garfield.
We met this extraordinary young lady on day 31 of her "one dress. 100 days. for orphans" campaign where she wore the same dress styled 100 different ways for 100 consecutive days to raise money for orphans in India. (www.misselainious.com)
To date, she has raised over $75,000. Considering it only takes $3,000 to fully fund one orphanage, Elaini's 100 days have made a huge difference for many children in need.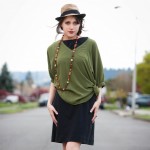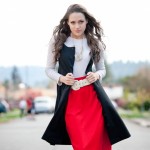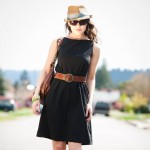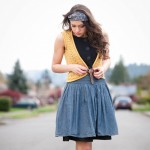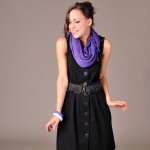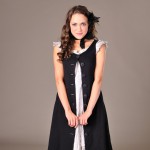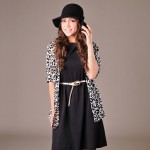 Due to health issues, Elaini has super sensitive skin. At 16 she became very ill, when she moved her skin would crack and bleed. Fortunately, she has seen some improvement and has even been able to take some classes at a community college.
We found Miss Elaini's work and story incredibly inspiring. Her still very sensitive skin served not only as inspiration for Okamura Farmacopia's organically preserved skincare line, but she graciously agreed to be one of our principal test subjects. If Miss Elaini's skin could tolerate and thrive using one of our products, we knew we had a winner. Thank you Elaini for your faith and trust in us!
Elaini Shea Cream was born because Miss Elaini specifically requested a shea butter product.
In honor of Elaini and her extraordinary work, $1.00 from the sale of each jar of Elaini Shea Cream is donated to the not-for-profit of her choice, currently Warm Blankets (www.warmblankets.org). Keep up the good work, Elaini!
Thank you for reading!
-Sherry Okamura Leonard, Okamura Farmacopia
Read more →
---
---
---